Garbage Menace in Mymensingh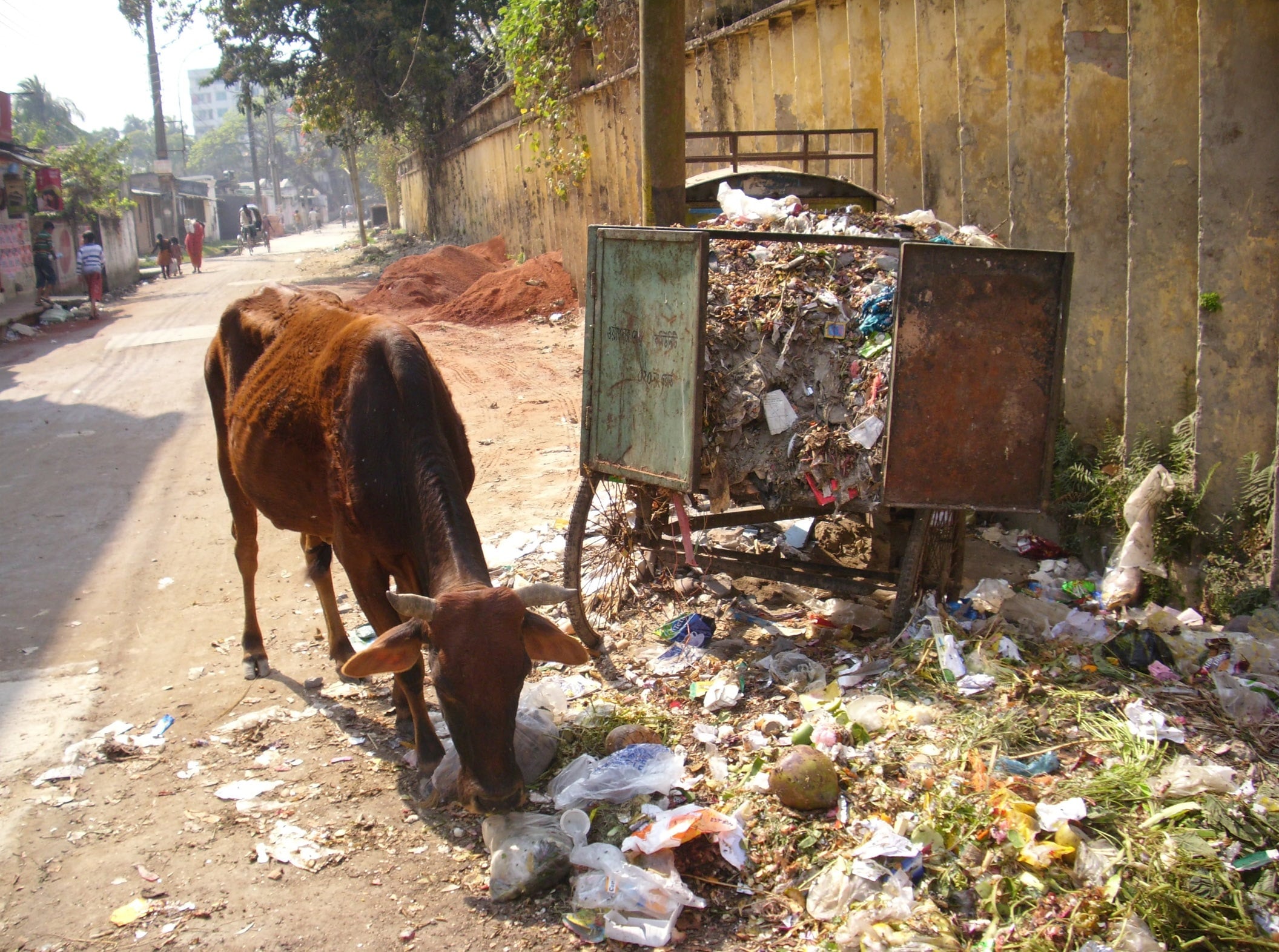 Johirul Haque: Garbage Menace in Mymensingh creates panic. As many streets littered with garbage, leftovers of household foodstuffs, Mymensingh Municipality has now turned a nasty town, creating a nuisance for the environment and the town dwellers as well.
The unbearable atmosphere is observed in many areas of the town including at Naha Road, Horikishore Roy Road, Kalibari Road, Charpara, Krishtapur and Shilpacharya Zainul Abedin Road of Shaheeb Quarter area.
More than 50 tones of garbage and filth are generated every day in the district town which covered a total area of about 22 square kilometers. The municipality belongs to class one status but its civic amenities are far below the expectation of its dwellers. So, Garbage Menace in Mymensingh is one of the issues.
Most of the streets, lanes and by-lanes often remain unclean for days together for lack of maintenance and clear. The number of dustbins in the town is not up to the demand, sources said.
There are some 306 dustbins put up across the town and these are seen always remain overflowed with garbage as these are not removed regularly.
The stench from these dustbins is simply nauseating pedestrians, creating the adjacent environment unfit for living, sources said. Only five tracks are stated to be in operation to remove the garbage and filths from the town. The trucks are too inadequate compared to the requirement, locals alleged.
The local people accused the municipal staff of negligence of duties in clearing the garbage and filths regularly. Repeated appeals of the residents to the municipal authorities to remove the piled up filths and garbage often goes unheeded, said Ashim Roy, a resident of Horikishore Roy Road.
Contacted, mayor of Mymensingh municipality Ekramul Haque Titu told to media that the authorities are trying their best to mitigate the problems created by 'garbage menace' in the municipality. Pragmatic steps will be taken soon to render a garbage-free environment in the town.
The writer is a journalist. He can be reached at E-mail: [email protected]