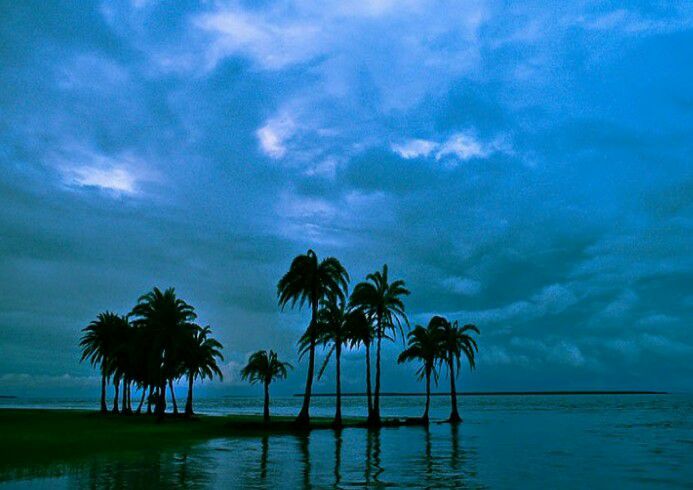 Monpura, A best and attractive island is located at Bhola district in Bangladesh. Its have a historical background. Portuguese pirates used to take shelter in the Monpura Island before 600 years ago. People from Bhola, Laxmipur and Noakhali started living the island after Portuguese's left.
Bhola is one the largest island in Bangladesh which is situated the most south parts in country. The 20 charlands in the 350-square kilometer island on the Meghna which Bay of Bengal are very closed and now green sector enclosed by sea. It's presenting an extraordinary beauty which might not be seen in any other southern part of the Bangladesh. The main land of Monpura is Bhola which was created by poli of the Meghna River. The interesting thing is a journey in the Island; Varieties of wild life with green forests are an enchanting scene never to be forgotten.
Deer, Monkey, python, dolphin & lots of various types of Birds are the major attraction of the island. Department of Forest have been made this spot as green by planting trees about a decade ago so that cyclone and natural disaster cannot hamper the southern part of the country. And the department was tried to make this place as a tourist spot.
It is important that, a lot migratory birds came here on the winter season. The exclusive feature of island is that a person can see both sunrise and sunset from few points in this island.
How to Go: A person can go this amazing place very easily. Tipu 5 and Panama ship (locally called lonch) starts its journey from Sadarghat, Dhaka to Monpura everyday 5 pm and reached at Monpura next day 7 am. Rent for deck is 800 BDT and for cabin are 800 to 1500 BDT. Contact number of Tipu and Panama is +88-01740951720.
Another route to go Monpura Island is by starts journey with ship Tipu 4 or, farhan which departure from Sadarghat at 6:30 pm and arrive at Tomijuddin Ghat of Charfashion area of Bhola district at 4 am. After that tourist can arrive at Monpura by another ship or, engine boat. This route will give a tourist extra benefit which is visiting Tomijuddin area which is also attractive place.
How to Visit: The best solution for site visit is rent a motorcycle with its driver. He will also help you as professional guide. The motorcycle driver will charge 1000 to 1500 BDT for a day with refreshments and lunch.
Where will stay: Tourist can stay by setting up camp. Don't worry, there's no robber, thief and such kind of problems. On the other hand, there are some hotels but quality is very low.
How can back: Every morning at 10 am, ships are departure from Monpura.