A $37.5 Billion project undertaken by Government on the Delta Plan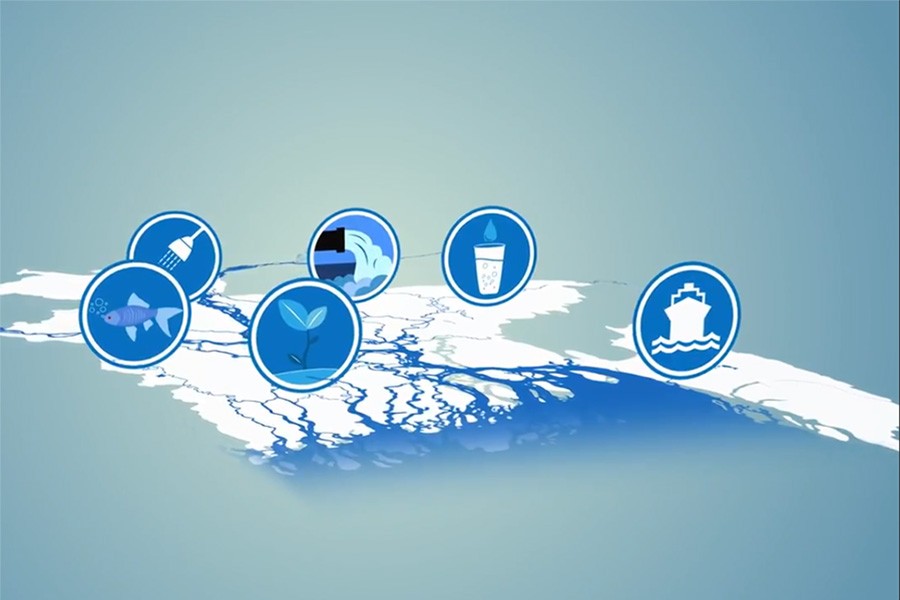 Tahjeeb Hossain Chowdhury: The Bangladesh Government has undertaken a project to spend 37.5 Billion USD on the Bangladesh Delta Plan 2100, within the year 2031. This is a part of the plan that was approved by the National Economic Council in 2018 for the protection and preservation of Bangladesh's environment, people, and property against the harsh effects of climate change.
Bangladesh is the largest delta in the planet. Meaning that our country was formed after thousands of years of sediment gathering on the South-East Asian landmass, and the country is the largest landmass of such origin in the world. We have enjoyed the benefits of being a delta and our agriculture speaks volumes on that front. We have one of the most fertile soils in the world and our country has been blessed by a large number of crops and vegetation as a result.
But as we are a delta, we are also in the direct crosshairs of the adverse effects of climate change. Bangladesh has had a bad history with climate change. In a 2017 Germanwatch Climate Change Risk index, Bangladesh was ranked sixth on the list of countries hit hardest by climate change effects from 1996-2015. That is why Bangladesh is a part of the Paris Agreement.
For these reasons, Bangladesh has taken a plan to spend the previously mentioned amount of $37.5 Billion. This investment will mitigate the losses of climate change on Bangladesh as well as safeguard the population against its debilitating impact. Senior Secretary of Ministry of Planning Prof Dr Shamsul Alam has confirmed this in last year's Bangladesh Delta Plan 2100: Implementation Challenges Conference.
There are many sectors which the government will focus on for this initiative. Climate change-related disasters, River security, water resources & water usage, transboundary management, and the proper use of land and water resources are some of the main sectors the investment will focus on.
As a rising economy, Bangladesh is expected to add another 1.5 points to the growth of the Bangladesh Economy by 2030 if this project can pull off the targets. What's more important is that the Bangladeshi people and economy will have a fighting chance against climate change's dark future.
(The writer is a marketing graduate, content writer, and data science enthusiast from Dhaka, reach him at [email protected])
Image Courtesy: The Financial Express