Chilai River Restoration plans in Motion by the Local Government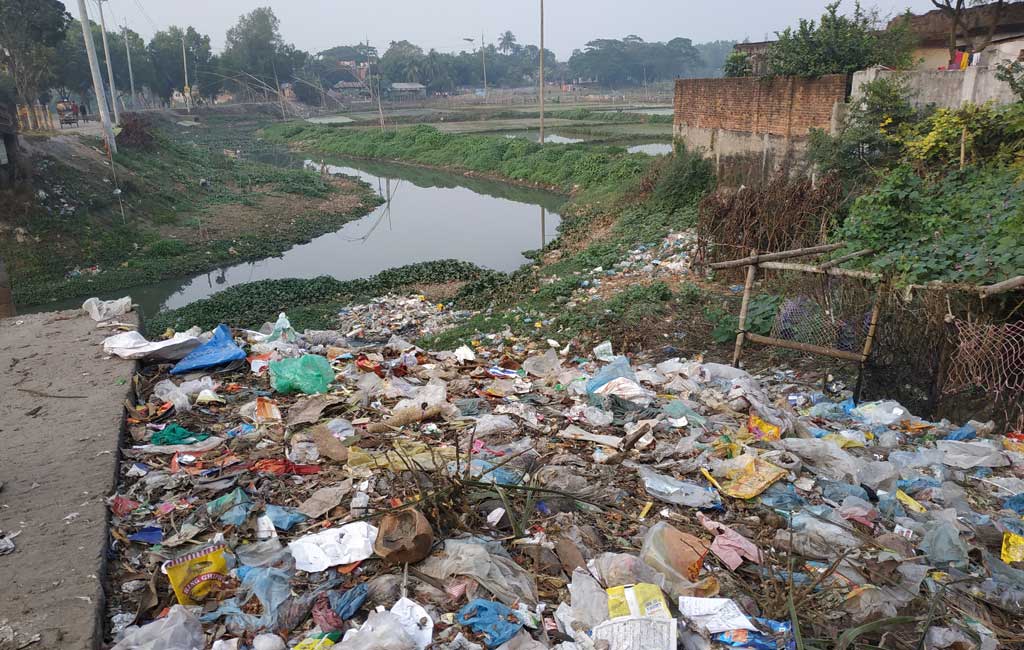 Tahjeeb Hossain Chowdhury: The Chilai River in Gazipur is on its way to being restored to its natural flowing self. With many hindrances in its natural flow in the form of pollution and illegal placements, Chilai River is a very important cog in the wheel that is the Gazipur District environment. 
At one time it was brimming with so much life and the people in the vicinity depended heavily on the river's natural flow. But in recent years the river is less than a shell of its former glory. The amount of illegal construction, encroachment, and pollution has made the river narrow and resembling a feeble canal of sorts.
Illegal structures hounded the banks of the once flowing river and the natural flow of the river is blocked and it's in a dire state. Once a 23-kilometer long river bank is now barely visible with a plethora of illegal structures popping up like mushrooms. The River's natural state is a far cry from the previous version that was so full of life.
The calls for restoration have not fallen upon deaf ears as the local government is taking steps to save the river from the man-made perils that surround it. The river will soon be dredged after the illegal encroachments are evicted as per the Deputy Commissioner of Gazipur Dr Dewan Mohammad Humayun Kabir. 
The enforcement of mobile courts to get rid of the illegal structures have been underway. As of typing, many structures have been removed and fines are being handed out left right and centre. The enforcers are in hard and diligent work to enforce the illegal invaders of the river away to save the river.
There is also a plan to have an eco-park around the river. This step s intended to teach the general citizens the importance and beauty of the Chilai River. It is intended to be a tourist spot as well as a step towards saving the river.
The work regarding bringing down illegal structures and removal of encroachment is well and truly underway. The Local Government hopes that these steps will contribute to restoring the river to its natural state again.
(The writer is a marketing graduate, content writer, and data science enthusiast from Dhaka, reach him at [email protected])
Photo Courtesy: Dhaka Tribune