Polythene Use Still Rampant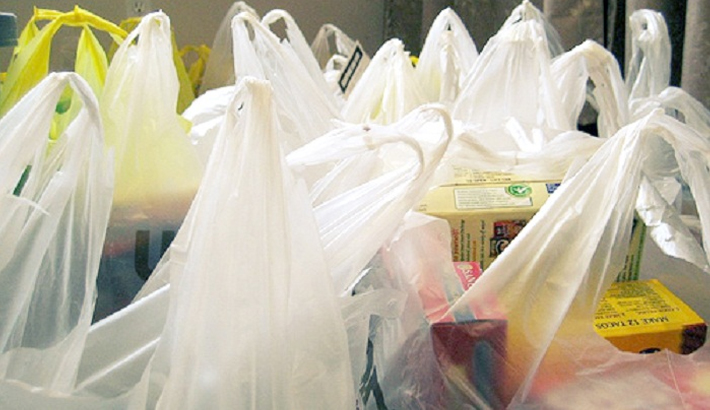 Tahjeeb Hossain Chowdhury: The Polythene Use in Bangladesh is still rampant and excessive as ever. The point of the damages that polythene causes to the environment have been stressed more than ever, yet the mass populace has had a hard time discarding the usage of such materials. The worrying problem in this is the visible rejection of the environment-friendly alternatives made of Jute.
The use of Polythene has been linked to water clogging, water pollution, fertility reduction, and more debilitating damages to the environment. There have been lots of activities to drop polythene as a regular usable alternative and more stress has been put on 'Sonali Bag' made from Bio-Degradable components from Jute. Bangladesh historically has taken a stern stance on reducing the usage of Polythene as it was the first country to outright ban the use of Polythene in 2002. But the action never went beyond documentation as the authorities failed to properly implement the ban.
The Sonali Bag alternative is not only beneficial to the environment but also had a great demand. But there has been a severe lack of financing on the project. Dr. Mubarak Hossain Khan, a leading scientist into the Sonali Bag project, has received interest from individuals and corporations alike. The Bangladesh Jute Mill Corporation or BJMC has been in contact with willing business associates who want to use the alternative bags. Polythene Bag Supplier Abdur Razzak being one of them. The technology and Raw Materials are plentiful in Bangladesh but the funding is not enough. There is a need for BDT 300 Crore in order to make the 20 ton Sonali Bags in order to meet the countrywide demand. Dr. Mubarak has said that there have been no steps from the Government to fund the production.
Thus, Polythene use has remained mostly the same. Anti-polythene activities have also decreased drastically. A total of 44% drop from previous years. The fine collection has dropped from BDT 1.17 Crores to BDT43.71 Lakhs in recent years. The seizure of illegal Polythenes has gone down from 152.74 tons to 104.6 tons as well.
The cheap production cost, as well as political shelter towards the producers, can be some of the main reasons behind the usage of polythenes despite the visible demerits.
(The writer is a marketing graduate, content writer, and data science enthusiast from Dhaka, reach him at [email protected])
Photo Courtesy: Daily Sun