Wild Animals Extinct from Mymensingh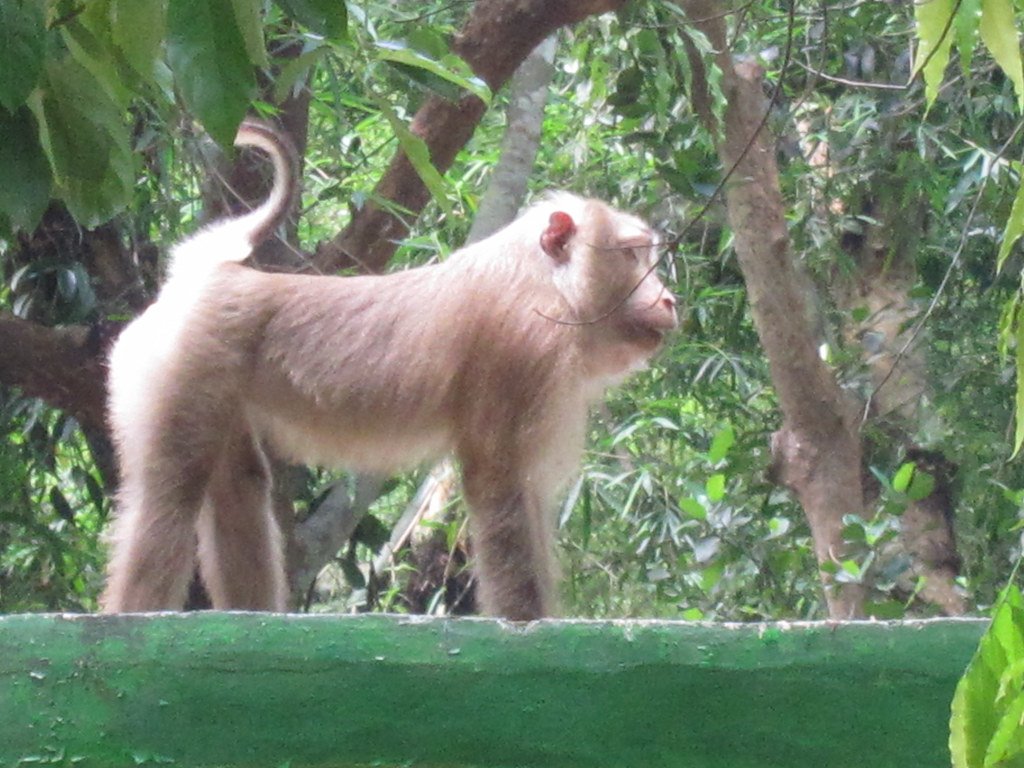 Johirul Haque: Wild Animals Extinct from Mymensingh creates panic. Most of the species of wild animals have now become almost extinct from five districts of greater Mymensingh region. Absence of the implementation of laws for safe-guarding the animals, indiscrimination killing of animals, careless use of pesticides, felling of trees, burning down and clearing of bushes and hedges and drying up of aquatic habitat are the main reasons behind the depletion of the wild animals.
There are hilly forests best known as 'Garo Forests' mainly in Mymensingh, Jamalpur, Sherpur and Netrokona district.
There were also numerous small jungles and vast wetlands in the Mymensingh region. Each of the said geographical factors has contributed to the sustenance of different kinds of wild life both big and small in the region.
Many kinds of animals including leopard, wild buffalo, cow, hog, cock, peacock, spotted deer, jackals, goat, and wild cat; mongoose, red mouth monkey, black mouth baboon, porcupine, squirrel, hare, pangolin, and bobcat, etc were seen in Mymensingh and Madhupur Forests in the past. Even only three to four decades ago, many of the wild animals were available in the forests and jungles, said Divisional Forest official sources.
Besides, a large number of birds including hawk, kite, vulture, mynah, nightingale, swallow, owl, pigeon, dove, skylark, sparrow, woodpecker, parakeet, different varieties of martin, dove and king fisher were available in the forests.
There were also different varsities of reptiles and snakes including python and poisonous cobra, different varieties of frogs, numerous varieties of environment-friendly worms including earthworm, ant and white ant, different kinds of butterfly in forests of Mymensingh region.
Forest in greater Mymensingh region are shrinking fast due to indiscriminate cutting of trees, the encroachment of forestlands, use of forest land for rubber gardening and raising fruit orchards, officials said
The number of these wild animals has greatly reduced in the forests following the food crisis due to the unusual decrease of trees and plants in Madhupur and Bhaluka Sal Forests.
Contacted, Md. Moyeen Uddin Khan, Deputy Conservator of Forest in Mymensingh said that there are about 71,000 acres of government reserved forest in greater Mymensingh. Out of the total land, 29,000 acres of forest land have been grabbed forcibly and the occupied land is being used for banana and pineapple cultivation, said the official.
For preservation of wild animals, the government has taken initiatives including making fruit orchards, plantation of medicinal plants needed for wild animals. The local people should be made aware of the importance of wild animals needed for a balanced environment, the official added.
The writer is a journalist. He can be reached at E-mail: [email protected]