Teesta River Drying up, Ecosystem under Threat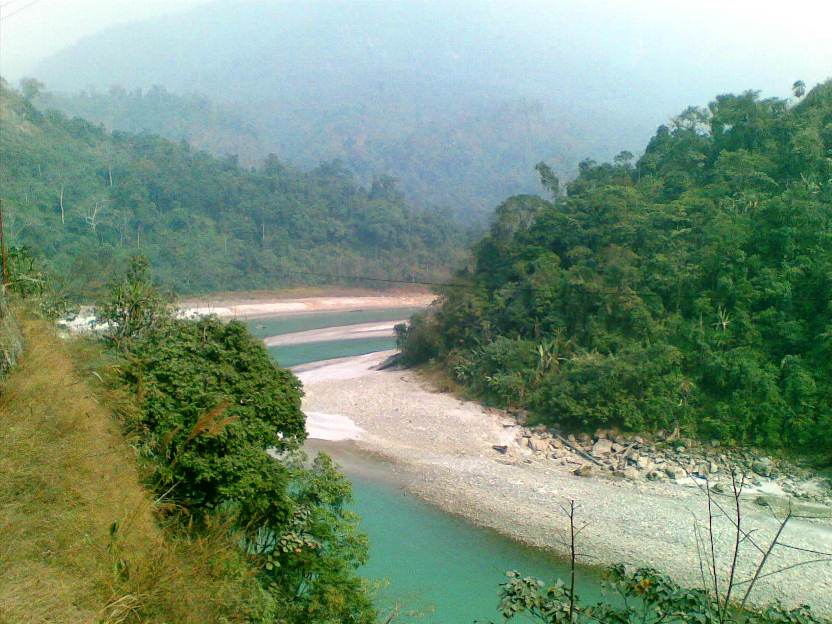 Lalmonirhat's Patgram Upazilla is the entry point of the Teesta River into Bangladesh. But India has built an irrigation Barrage at the Indian side of Teesta, specifically the Malbazar Town in Jalpaiguri which caused Teesta River Drying up. The barrage, unfortunately, is working as a blockade and diverting the water. As a result, the Bangladeshi portion of the Teesta River is Drying up.
The Teesta entrance to the Hatibandha Teesta Barrage sees a water flow of around 800-900 cusecs. But the same cannot be said for the area of the barrage to the Lalmonirhat-Kauna area. The water flow recorded there are 300-400 Cusescs.
Authorities from both India and Bangladesh have held talks about the river situation with practically no Results. The natural biodiversity and the ecosystem of the area are at risk. The drying up is in such a dire level that farmers are cultivating pumpkins in the dried-up land. The Hartibandha Barrage area is totally dried up.
With the total length of Teesta being 315 km, it covers a 115 km of critical areas within Bangladesh. The natural balance of the surrounding areas depend heavily on the wellbeing of the river.
With possibilities of talks coming up again in the near future, the welfare of the Teesta River will be of utmost importance. The talks regarding this is not a new occurrence. There has been discussion and debate regarding the river since 1983. A decisive point was reached back in 2007. The Joint river commission of Bangladesh and India decided to divide 4/5th of the river among themselves while the remaining portion would be free to let the river flow properly.
In 2011, a division with 42.5% in favor of India and 37.5% to Bangladesh was also discussed which like the previous settlement remains unsigned. Bangladeshi officials have to eke out a deal as soon as possible to save the waning ecosystem of the Teesta and the areas around it.
(The writer is a marketing graduate, content writer, and data science enthusiast from Dhaka, reach him at [email protected])