Streams destroyed in Bandarban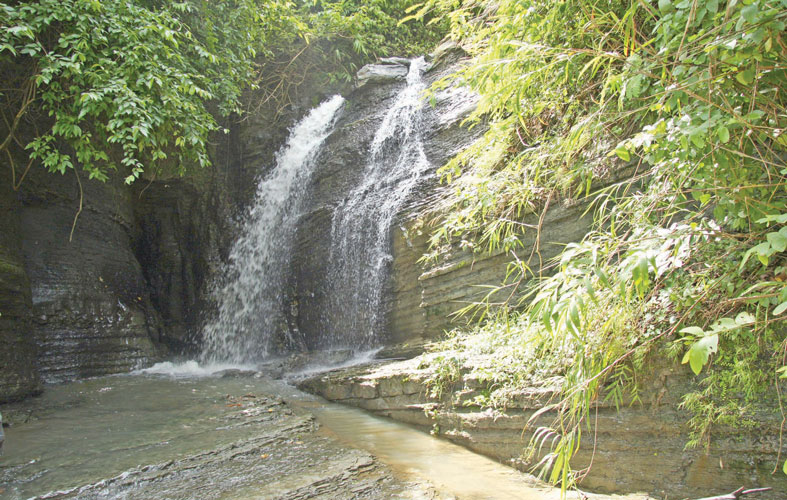 Tahjeeb Hossain Chowdhury: Streams destroyed in Bandarban as they are being dried up due to illegal stone extractions. Around 400 streams and waterfalls have dried out due to this. 
At a conference held by the National River Conservation Commission and the Bangladesh River Explorers Association have said about the destruction and drying up of streams around the Bandarban region. The River Explorers Association President Monirul Islam has said that the illegal extraction of stones and boulders for industrial purposes have to lead to streams and rivers within the Bandarban region to dry up. As a riverine country, our economy and way of life, in general, depending on the flow of streams, brooks, and rivers.
The conference has had speakers from various river conservation groups and individuals in the movement. The esteemed deputy commissioner of Chittagong, Abdul Mannan presided over the conference. The River Conservation commission Chairman Dr Muzibur Rahman Hawlader was the Chief Guest.
The two-day conference has had members of the river activist arena speak up about the many instances of rivers drying up and our ecology in danger because such rampant damages. The Bandarban stream incident is one that is caused by humans. Mass ignorance while extracting these stones and boulders are damaging the rivers natural direction of flow. Thus, the unnatural flow has been the reason for the rivers drying up over time. The mountainous regions of Bandarban is filled with streams and waterfalls that are vital to the environmental balance. But the man-made disasters like the stream destruction are not doing any favours to the environment.
The Conference speakers have been putting these facts into perspective and have called upon the regulation and restriction of any human actions that lead to such destruction of our ecosystem. Activist Monirul Islam has put emphasis on the protection and conservation of the River Sangu which is one of the most crucial rivers in the Bandarban Area.
The conference also included seminars and discussions on the matters regarding the hill tract area's conservation of water. The speakers talked about the mitigation of such issues with development projects in the near future.
(The writer is a marketing graduate, content writer, and data science enthusiast from Dhaka, reach him at [email protected])
Photo Courtesy & Content Source: Dhaka Tribune