The Prime Minister warns against prolonged floods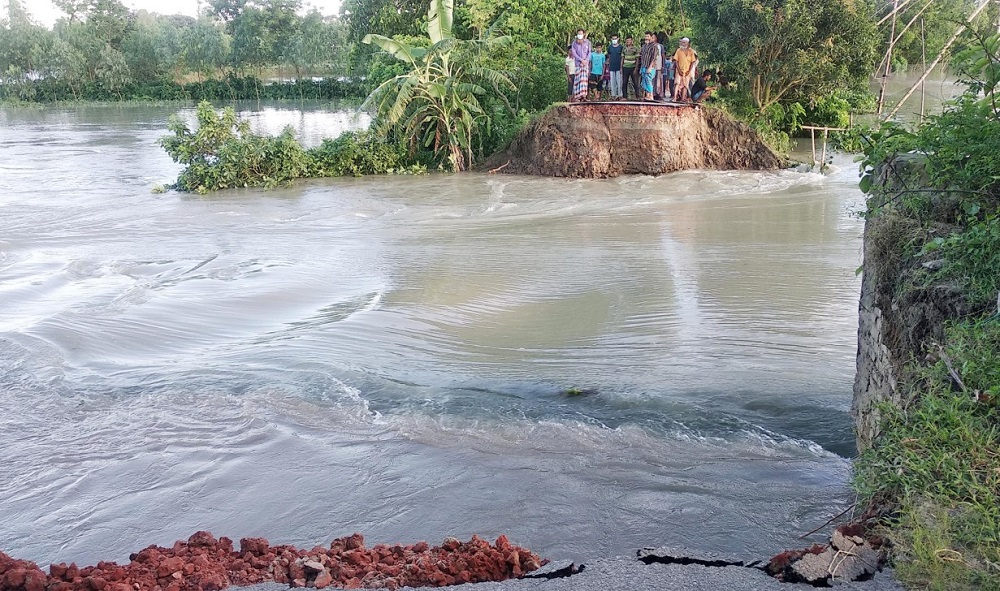 Tahjeeb Hossain Chowdhury: Prime Minister of Bangladesh has warned against prolonged floods in the country. The year 2020 has been a difficult year for the global population with a global pandemic, economic instability, socio-racial movements, and a flurry of tragedies unraveling every day. Bangladesh has been suffering from its own issues outside the COVID-19 pandemic. Bangladesh has seen floods this year that have been developing in the last month or so. Rural areas have seen the unfathomable loss of life, limb, and livelihood because of the flood. With the coastal population being forced to move inland, and rural people clinging on barely, the prime minister heeded warning to authorities in the case of long term ramifications regarding the floods.
On August 10, the Prime Minister presided over a virtual meeting regarding the issue. She talked about the possibility of a lengthy flood. She warned the authorities and officials regarding the matter. The PM emphasized the need to make preparations for the upcoming floods. The current situation and the upcoming possibility of this being a lengthy flood took center stage in the meeting. The PM also ordered concerned authorities to prepare for rehabilitation work that will follow the floods regardless of length and magnitude.
After the meeting in the afternoon, the PM's orders were briefed by Secretary Khandaker Anwarul Haque. The PM said in the meeting that there are signs of this flood being more devastating in the coming months. The area surrounding Bangabandhu Bridge in Jamuna has seen water levels come down the danger zone. This has also been the case in the Padma region. Yet there are still forecasts of rain. The timeline of the Bhadra month and the weather forecasts mean that there will be considerable flooding.
The agricultural protection against flooding was also discussed in the meeting. Anwarul Islam informed about the agricultural ministry having a separate rehabilitation program. The PM has stressed on preserving Amon seeds as a considerable amount of seeds has been damaged. The development of Amon seeds that do not get damaged in spite of 15 days of submersion is also in the works. Although the Amon yield won't be affected as of now, a lengthy flood might throw a spanner in the works. So the Prime Minister put emphasis on making sure there would be no food shortage in the coming months.
(The writer is a marketing graduate, content writer, and data science enthusiast from Dhaka, reach him at [email protected])
Photo Courtesy: The Daily Star