Bandarban Environment under threat for soil excavation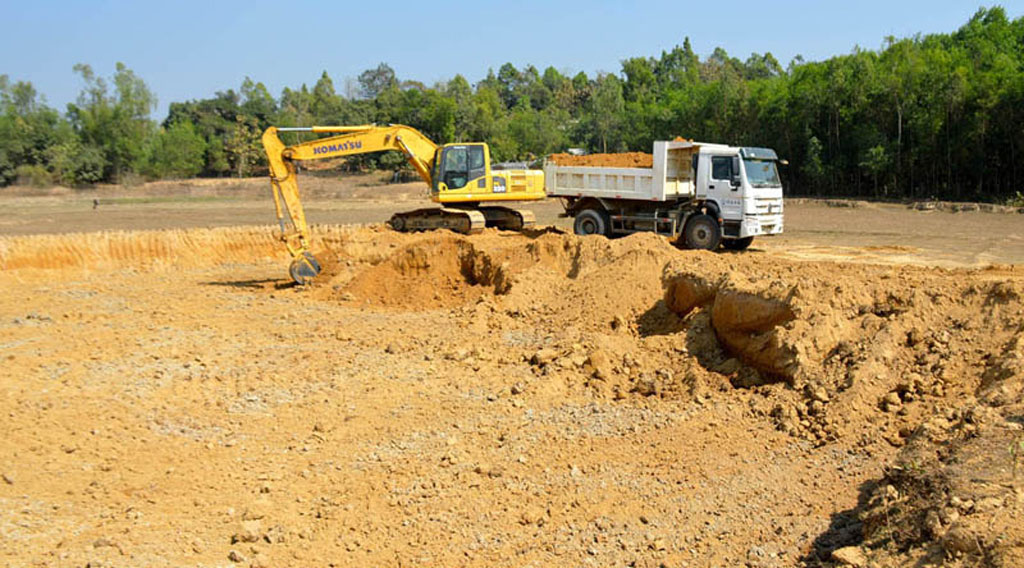 Tahjeeb Hossain Chowdhury: Bandarban Environment is under threat for soil excavation. The Soil of Lama Upazilla is under the threat of serious damage because of unethical soil excavation going in the area. The industrial excavation work going on in the area has seen troubling results for the Bandarban Area specifically the Lama Upazilla portion of it. The region has been excavating soil illegally and unethically and it is not good for the near future of the environment nor agriculture. 
The Fakirkhola region of Lama has seen up to 150 acres of land being excavated in the name of industrial work. The nearby brick kilns, construction work, filling ponds and portions of the river. Because of the unethical and almost indiscriminate ways of excavation going on in the area, it has become quite difficult to keep the environmental balance of this area. The roads have gotten to the point of being utterly unusable. The trolleys and the trucks have been removing the topsoil which has been in demand for quite a while.
The Lama Upazilla has always faced a shortage of cultivable lands in its area. Despite this, the lands are being sold at a cheap rate, and businesses have been using the topsoil to do their industrial and construction work. The 4-5 feet of topsoil has been removed and it has worked in detriment of the nearby owners.
Local sources have named many local figures involved in highly damaging activities. Abdus Sukkur, Abdullah Prakash who is also known as Kala Shona, Rezaul Karim Manik, Saker Ullah are some of the local people engaged with these activities. The soil from the many parts of Lama is then transferred to the Dulahajra union in Cox's Bazar. A syndicate working under Union Parishad Chairman Nurul Amin has been purchasing the soil.
The removers of these lands have used underhanded tactics to convince farmers to excavate the land, saying a virus or a parasite has been eating away the nutrients.
The Upazilla Agricultural Expansion Officer Sanjida Binte Alam has said that the main nutrition for vegetation to grow is in the topsoil and it would take about 15-20 years to accumulate again. Despite the warnings and notices, the owners have still been exercising their unethical reins. Necessary steps from law enforcement is needed now to alleviate the suffering of man and nature in the Lama district.
(The writer is a marketing graduate, content writer, and data science enthusiast from Dhaka, reach him at [email protected])
Photo Courtesy & Content Source: Dhaka Tribune