Bangladesh to Dispose of Toxic DDT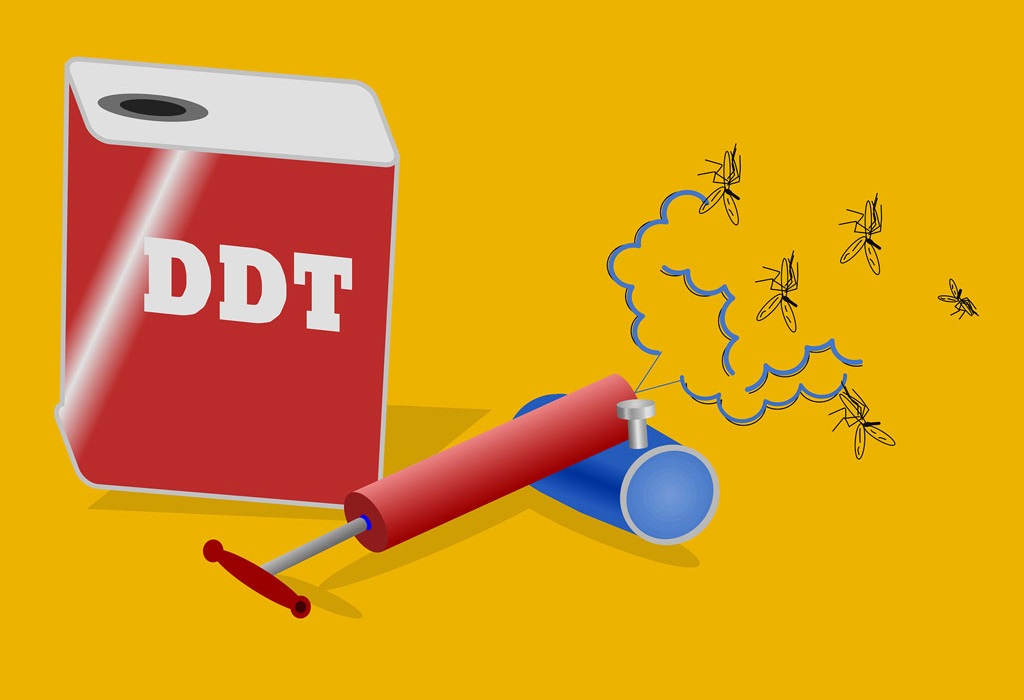 Tahjeeb Hossain Chowdhury: Bangladesh has finally made a decision to dispose of the 500 stock of toxic DDT that has been stored in Bangladeshi storehouses. An infamous substance for spreading toxicity, Dichlorodiphenyltrichloroethane or DDT in short, is an illegal pesticide that was stored for a long time in storehouses in Bangladesh.
As a part of a United Nations led campaign will see Bangladesh hopefully get rid of the storage which has been in Bangladesh for as long as thirty-four years. The import now is at the Chottogram Medical sub-depot or MSD, and will be shipped to Germany to be incinerated and destroyed for good.
As a part of the Government's 42 million USD project titled the 'Pesticide Risk Reduction in Bangladesh', the DDT disposal will cost about 8.29 million of the overall budget. The operations will be carried out in conjunction with the Food and Agricultural Organization of the United Nations.
The Global Environment Facility is funding the disposal operations. The GEF's goal is to help manage the most worrying environmental problems of the world, as it was established on the 1992 Rio Earth Summit. If carried out smoothly, Bangladesh will be free of a troublesome component that has been polluting the environment for a long time.
The United States of America Banned the substance back in 1972. The worldwide prohibition of DDT commenced in 2004 under the Persistent Organic Pollutions Stock Convention. But in between the two dates, a WHO led and Asian Development Bank-financed project had imported the DDT in 1985. As the substance was not in technical compliance, the stock remained in the Chottogram MSD.
With subsequent natural calamities like floods affecting Bangladesh in the following years, the substance was washed away into the surrounding environment. It was already damaged due to the humidity and brought about damages as a result. On a DDT crisis workshop, a government official from the ministry of environment, forest and climate change has said that the stock might be the reason of cancer that led to two of his colleagues' deaths.
Bangladesh's riverine lands and the weather patterns would have meant that continued warehousing of the stock could have led to dire environmental and health damages to the surrounding area and people alike. The people and the environment can breathe a sigh of relief because of the announcement.
(The writer is a marketing graduate, content writer, and data science enthusiast from Dhaka, reach him at [email protected])