River Erosion at a horrible level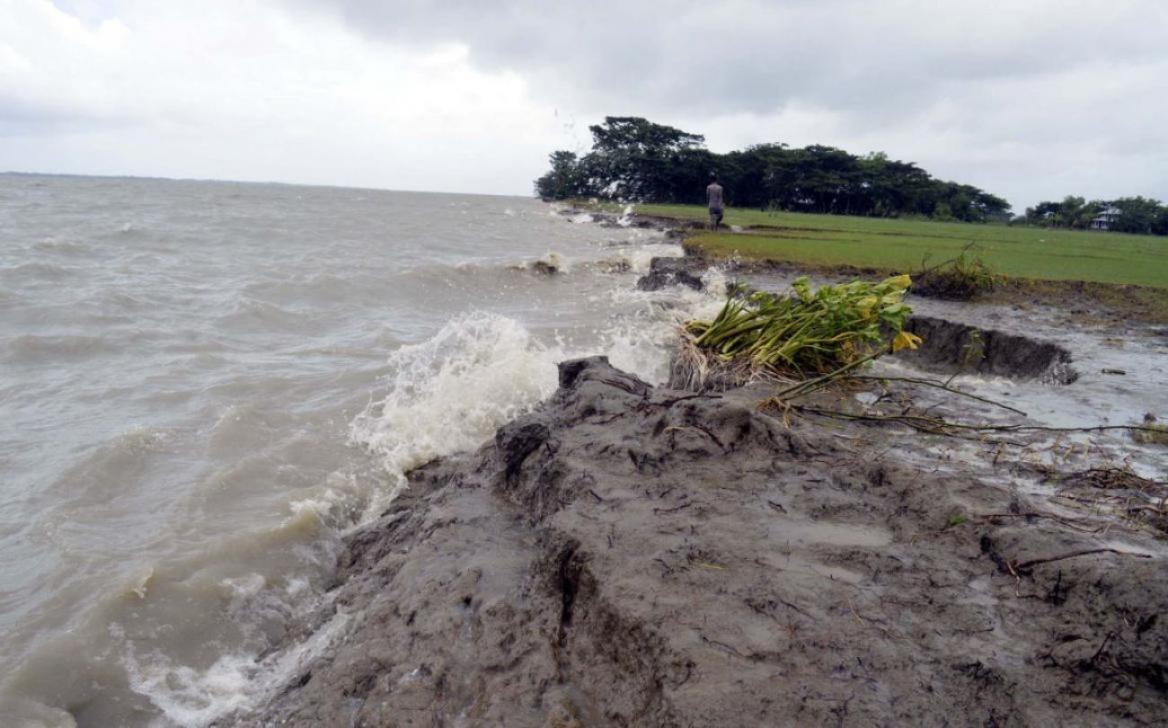 Tahjeeb Hossain Chowdhury: River Erosion has reached an alarming level in recent times and the oncoming floods are just a red flag for the people in the rural areas. Many of the Upazila, districts, and regions as a whole in Shariatpur. Naira Upazilla adjacent to the Padma River Banks has seen river erosion at such a level that people are losing their homes in an eruption of land being devoured by the river. Families are losing their homes and assets in a blink of an eye because of such strikes from Mother Nature.
Erosion has been a prime cause for people losing life, limb, and home for a long time in the riverine village sides in Bangladesh. Shariatpur is one area that has seen the worst of it in recent decades. There was a purple patch when erosion-centric breakdowns dried up in the 2012-2016 time period. But after 2016 the breakdown started yet again. In the resulting 4 years, the rural populace has seen horrors that could only be described as a tragedy. The defense infrastructure of the Padma riverbank area has seen damages with about 30 meters already removed.
SM Ahsan Habib Executive Engineer of the Water Development Board in Shariatpur said to the media about the dumping of Geo-Bags. This season is also a very bad time as currents and prolonged floods are usually the norm in this season. Another cause for concern is the recent ongoing floods. 14 districts in Bangladesh have been affected in the recent floods including Madaripur, Rajbari, Faridpur, and the aforementioned Shariatpur. Kurigram, Gaibandha, Bogra, Nilphamari, and more areas are also damaged.
With these problems mounting erosion-sensitive areas are more in danger than ever. The people in these areas have been fearing the floods because of how erosion has already damaged their lives to such an extent. 334 Upazilas with 2-4 kilometers worth of embankments have collapsed in the recent floods. There has been a significant amount of money allocated to the development regarding developing the infrastructure of the embankments as per Enamul Haque, the deputy minister for water resources. With 45 lakh people affected in the recent floods, erosion-heavy areas still stand to lose more. Experts have opined that damages could have been mitigated if there was more of a concentrated effort into restructuring and strengthening the riverbank infrastructure.
(The writer is a marketing graduate, content writer, and data science enthusiast from Dhaka, reach him at [email protected])
Photo Courtesy: The Daily Star