Cyclone Amphan hits Bangladesh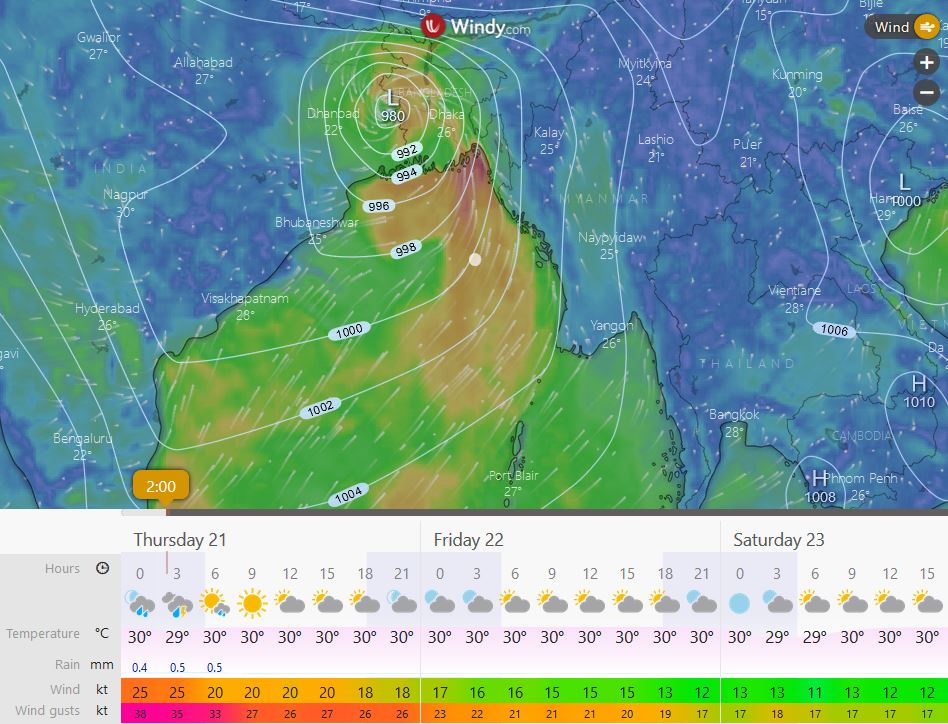 Ashik Rahman: The Cyclone Amphan has already hit the coastal areas Bangladesh. In Khulna, there are strong winds and very heavy rainfall due to Cyclone Amphan. The super Cyclone Amphan has beaten West Bengal and Bangladesh's coastal area and seriously damaged parts of the world's largest mangrove forest Sundarbans.
The Indian Met Office tweet which said Cyclone Amphan crossed West Bengal-Bangladesh coasts as a very severe cyclonic storm with speed of 155-165 kmph gusting to 185 kmph across Sundarbans.
Due to Cyclone Amphan, five deaths were reported from the coastal districts. One of the wounded was a Bangladesh Red Crescent volunteer, found in different national media of Bangladesh. Also photos posted on Twitter by ANI showed evacuated trees and damage caused by the cyclone Amphan.
"West Bengal: Streets in Kolkata waterlogged, trees uprooted and houses damaged due to strong winds and heavy rain as #Amphan crossed West Bengal-Bangladesh coast between Digha (West Bengal) and Hatiya Islands (Bangladesh) across Sunderbans, between 1530 and 1730 hrs today," ANI News tweeted.
However, The Sundarbans have been shielding the people of the coastal belt of Bangladesh from various disasters including cyclones. But the fate of wildlife in the mangroves who face the destruction still remains uncertain condition.